Dear Fashionistas,
Since our flight leaving from Casablanca to Los Angeles connected in Paris, we decided to make a spontaneous trip to the fashion capital of the world. We arrived Friday night and left at the crack of dawn Sunday morning, which basically gave us two full days of sight seeing, shopping, and eating. Paris is one of my favorite places on the planet, everything is done perfectly in Paris. The shopping is AMAZING, the city is so beautiful with its historic/classical architecture, the little sidewalk cafes are so quaint and cute, and everyone is more chic in Paris. I'm not kidding, almost every woman who I passed on the cobblestone streets, were decked in designer handbags, long legs, and gorgeous hair. How do I become a chic Parisian?
Where I Stayed: Four Seasons George V. This was one of my favorite hotels ever and my favorite Four Seasons property. All the rooms were so quaint, furnished in 20s luxury fashion.
Shopping: I went to all my favorites, the original Chanel, Louis Vuitton, Yves Saint Laurent, Gucci, Prada, Christian Louboutin, Zara, H&M, and Mango.
Favorite Site I Saw: The Eiffel Tower, but the Louvre, Notre Dame, and Mont were close seconds.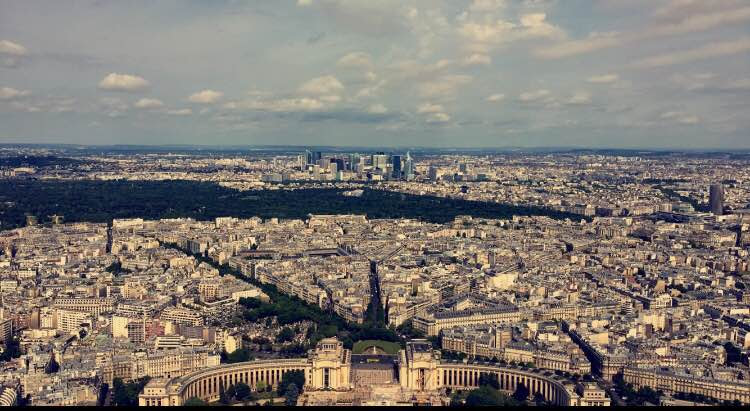 Best Meal I Had: The sliced avocado and lobster Mango spring rolls at L'Avenue.
Average Amount of Sleep I Got: 5 hours (I'll sleep on the plane home I guess, haha)
Love,
KT